Type ALT Magnetic Sweeper
The Type ALT is the original magnetic sweeper trusted most by industry and the military. Available from 24″-72″ lengths with optional wheels or fork pockets. (Custom Lengths Available upon Request)
---

Government: Also Available Under GSA Schedule 51V , Contract number is GS-06F-0046N Learn about our government capabilities (including NAIC and PCS numbers)
International Buyers: Click here to find your global distribution partner.
Description
Companies That Rely on Our ALT Magnetic Sweeper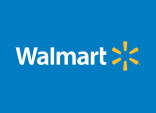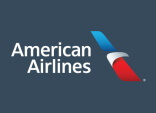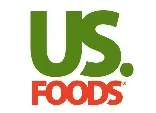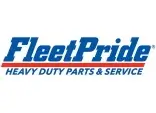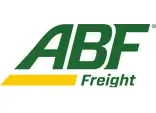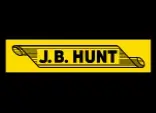 Vehicle Mounted Magnetic Sweeper Snaps Up Damaging Ferrous Metal
The magnetic sweeper that started it all and is chosen by more companies over any other brand.
Fact: Magnetic Sweepers reduce maintenance costs and eliminate flat tires by over 70% at airport terminals, loading docks and work sites. The Type ALT Magnetic sweeper eliminates dangerous ferrous metal debris while service vehicles perform daily duties.  Commonly referred to as "FOD Magnets" (Foreign Object Debris) in the military and aviation world, you can learn more by reviewing improvements in US Air Force FOD incidents using Shields FOD Magnets. See our Market Data to learn more.
Hanging magnetic sweeper gathers FOD/Damaging Ferrous Metal while you drive around your work area!
The Type ALT uses only Grade 8 permanent magnets — the strongest magnets available on the market.
Magnets are encased in aircraft-grade 2″ x 5″ sealed aluminum extrusion
Ideal for preventive maintenance of yard vehicles & service equipment.
Mounts quickly to all vehicles via the attached eyebolts.
Equipped with bottom-mounted wearars to protect magnets from damage
Double-strength sweeper units available (see the Type ALT Specifications below for details)
All-weather rugged design
Unconditional Performance Guarantee
Lifetime Guarantee on Magnetic Strength
Mounting hardware included!
Chart at Upper Right shows F.O.D. incidents or "Foreign Object Debris" incidents in U.S. Air Force.  FOD related incidents cost the U.S. Military over $90 Million per year.  FOD Magnets are the simplest, most cost effective way to reduce this.

OPTIONS AVAILABLE (See Pictures Above):
"Quick Clamp" Fork Pockets for Fork Mounting
Applications
Airport & Flightline FOD Control
Magnetic sweepers have been proven to reduce FOD incidents by the U.S. Military. Additionally, they are perfect from removing even the smallest pieces of metal from unreachable areas, helping organizations save money on costly engine damage, ground equipment repairs and possible injury to personnel.
Material Handling
One of the more popular uses of our magnetic sweepers is within the material handling industry.  The Type ALT can be mounted on the forks of the forklift or underneath the forklift counterweight enabling the magnet to pick up damaging ferrous metal on demand. This is one of the most efficient methods of keeping a warehouse floor/distribution centers or loading dock free of damaging metal. 
Warehousing & Distribution
The Type ALT is ideal for removing damaging ferrous metal from loading areas and service yards. This helps eliminate driver and schedule downtime  due to flat tires and reduce flat tire expense by 75%
Trucking and Transportation
Magnetic sweepers are mounted on "switchers" or "yard jockeys".  These service vehicles move tractor trailers around the terminal area, from dock to dock and from cab to cab.  The Type ALT is frequently used to pick up the dangerous steel trash from the loading dock area, terminal and thru-ways.
Street Cleaning, Road and Parking Lot Maintenance
A growing number of municipalities across the United States are using magnets like the Type ALT to eradicate metal debris from roads and highways. These magnets pick up those small and dangerous pieces of metal that sweeping vehicles cannot remove. Additionally, maintenance vehicles can be outfitted with a hanging magnetic sweeper to collect metal in between routine cleanings.  Sweepers are also frequently attached to road graders and tractors that cut grass from roadway shoulders. Even metal that is far off in the shoulder can be swept onto the driving surface by adverse weather.
Racetracks and Equine Facilities
Horse arenas, tracks and fairgrounds are consistently littered with nails, wire mesh, fencing residual and small, sharp metal which is very difficult to remove using conventional methods. The Type ALT magnetic sweeper is ideal for removing and clearing high traffic areas quickly and effectively.
Construction Sites
The Type ALT is also a popular solution for cleaning up large construction areas. Mounted to vehicle bumper or forklift, this magnet captures damaging metal while vehicles drive around a construction site. This magnet is popular among pallet manufacturing facilities due to its flexibility, durability and strength.
Specifications
Unit Type
Model-Size
Dimensions
Weight
(in lbs.)
Lead Time
Suspension
Height
Traveling
Speed

Suspension
Mount
Units

ALT 24″
2″H x 5″W x 24″L
28
STOCK-1DAY
3″ – 4″
15 MPH
ALT 36″
2″H x 5″W x 36″L
32
ALT 48″
2″H x 5″W x 48″L
40
ALT 60″
2″H x 5″W x 60″L
49
ALT 72″
2″H x 5″W x 72″L
65
ALT 84″
2″H x 5″W x 84″L
78
ALT 96″
2″H x 5″W x 96″L
90

Double-Strength Units

ALT 24″
3″H x 5″W x 24″L
45
STOCK-1DAY
4″ – 6″
15 MPH
ALT 36″
3″H x 5″W x 36″L
57
ALT 48″
3″H x 5″W x 48″L
65
ALT 60″
3″H x 5″W x 60″L
75
Additional information
| | |
| --- | --- |
| Weight | N/A |
| Dimensions | N/A |
| Size | 24-INCH, 24-INCH DOUBLE STRENGTH, 24-INCH W/FORK POCKETS, 36-INCH, 36-INCH DOUBLE STRENGTH, 36-INCH W/FORK POCKETS, 48-INCH, 48-INCH DOUBLE STRENGTH, 48-INCH W/FORK POCKETS, 60-INCH, 60-INCH DOUBLE STRENGTH, 60-INCH W/FORK POCKETS, 72-INCH, 72-INCH W/FORK POCKETS |
More Industrial Magnet Solutions For Your Business