Load-Release All-Terrain Magnetic Sweeper
Description
Who Relies on Our Load Release Magnetic Sweeper?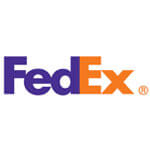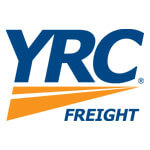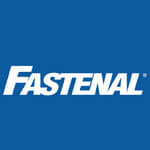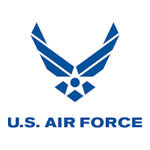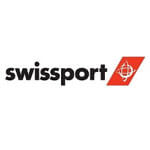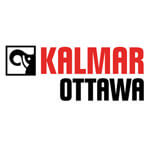 Vehicle Mounted Magnetic Sweeper Designed for Any Terrain
The Most Durable, Innovative Magnetic Sweepers on the Market!
Designed for use on uneven, rough terrain, the Load Release All-Terrain Magnetic Sweeper is ideal for use on gravel, dirt, broken concrete and unconventional surfaces. Inside each magnetic sweeper are powerful ceramic magnets, which are protected by an aircraft-grade aluminum housing. Simply hang the all-terrain magnetic sweeper from your vehicle or forklift and sweep your work area clean of tire-damaging metal debris!
Debris is easily removed from the magnet by lifting the top-mounted release bar. Don't be misled by cheap imports which look similar (and may cost less). Shields uses only Grade 8 Permanent Magnets — the strongest ceramic magnet available on the market — not the inferior and weaker Grade 5 found in the imports.
Constructed of heavy-gauge steel and aluminum
Can be used on ANY surface, regardless of how rough or uneven!
No exposed hinges or parts to damage!
Release feature activated by top-mounted release bar
Unit comes complete — includes eyebolts and fork pockets
Unconditional product performance guarantee.
Lifetime guarantee on magnetic strength
Mount the all-terrain magnetic sweeper on any vehicle or forklift!
Applications
Warehousing & Distribution
Our all-terrain magnetic sweeper is ideal for removing damaging ferrous metal from loading areas and service yards. This helps eliminate driver and schedule downtime  due to flat tires and reduce flat tire expense by 75%.
Trucking and Transportation
Load Release All-terrain magnetic sweepers are mounted on "switchers" or "yard jockeys".  These service vehicles move tractor trailers around the terminal area, from dock to dock and from cab to cab.  The Enforcer is the perfect tool to pick up the dangerous steel trash from the loading dock area, terminal and thru-ways.
Material Handling
One of the more popular uses of our magnetic sweepers is within the material handling industry.  Forklift operators typically mount our Load Release All Terrain Magnetic Sweepers on the forks of the forklift or underneath the forklift counterweight enabling the magnet to pick up damaging ferrous metal on demand. This is one of the most efficient methods of keeping a warehouse floor/distribution centers or loading dock free of damaging metal.
Specifications
Load-Release All-Terrain Magnetic Sweeper Specifications
Model
Size
Base Area
Lifting Power
Mounts ctr-ctr.
Ship Wt.
RL-36
4″H x 5″W x 36″L
144 sq. in.
175 lbs.*
25″
38 lbs.
RL-48
4″H x 5″W x 48″L
192 sq. in.
250 lbs.*
30″
48 lbs.
RL-60
4″H x 5″W x 60″L
240 sq. in.
300 lbs.*
34″
60 lbs.
RL-72
4″H x 5″W x 72″L
288 sq. in.
350 lbs.*
34″
72 lbs.
RL-84
4″H x 5″W x 84″L
325 sq. in.
400 lbs.*
38″
85 lbs.
* Lifting power is measured by lifting a solid steel bar.
Compare Forklift Mounted Magnets
| Product | Enforcer | Load Release | Alt w/Fork Pockets | A.R. Auto Release |
| --- | --- | --- | --- | --- |
| Max Lifting Height | 6″ | 4-5″ | 4″ | 4″ |
| Sweeper Weight | 250 / 325 lbs | 45-85 lbs | 32-70 lbs | 35-75 lbs |
| Sweeper Widths | 72″/96″ | 36-84″ | 24-96″ | 24-84″ |
| Cleaning Method | Drop handle levers | Top mounted release bar | Manually cleaned | Bottom mounted release plate |
| Terrain | Any | Any | Pavement, dirt, broken concrete | Smooth, even pavement |
| Price Range | $1,495/$1,795 | $595-$1050 | $299-$590 | $275-$565 |
| | | | | |
More Industrial Magnet Solutions For Your Business