Load-Release "3-in-1" Tow Behind Magnet
Tow it, push it, mount it on a forklift. This versatile magnetic sweeper can tackle any job no matter the size. Available in sizes listed in drop-down menu below. For 96″ size, call for pricing.
Competitive units cost less because they DO Less AND we offer a lifetime guarantee!  Our sweepers are USA made.
Clients Who Use Our Tow Behind Magnets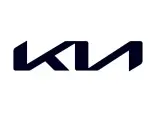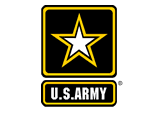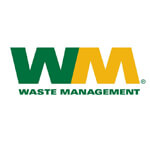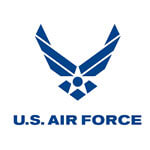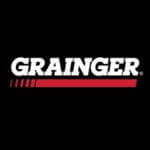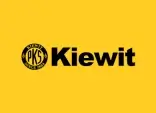 To Release Debris, Simply Pull "Up" on the Top Mounted Release Bar and Debris Falls Free! 
Designed primarily to be towed behind a vehicle, the Load-Release Tow-Behind magnetic sweeper functions over any terrain, in any weather condition.  Sealed-Bearing, Solid Rubber wheels will never puncture!
Towable magnet can be towed safely from most vehicles that can accommodate a receiver hitch

Internal load release feature for easy cleaning

No exposed parts or cleaning trays to damage!

Tow-behind magnetic sweepers remove metal debris from concrete grooves

Grade 8 magnets are housed in  heavy gauge steel and aircraft-grade aluminum housing

Sweeper removes hazardous metal debris from trucking terminals, airport terminals, airport runways, disposal areas, construction sites, plant areas and more

Removable handle for suspension mounting

3″ ground clearance, heavy-duty, highest strength, all-weather permanent 

Hanging magnetic sweepers gather foreign object debris (FOD) while you drive around your work area

Available in 36″/914mm, 48″/1219mm, 60″/1524mm, 72″/1829mm, 84″/2134mm and 96″/2438mm sizes

Unconditional product performance guarantee
Applications
Construction Sites
Tow behind magnetic sweepers are ideal for covering large areas and attach by simply hooking up to the ball hitch of a truck. For smaller areas, the "3 in 1" magnet can be used as a push-style magnetic sweeper that can be easily rolled around your job site to pick-up nails and other metal debris.  The "3-in-1" can also be mounted to vehicle bumpers and provide more protection from damaging metal while vehicles drive around a construction site.
Airports and Runways
Towable magnets are the most widely chosen magnets at terminal areas, flight lines, tarmacs, and runways. These magnets have been proven to reduce FOD incidents by the U.S. Military. Additionally, they are perfect for removing even the smallest pieces of metal from unreachable areas, such as concrete grooves,  helping organizations save money on costly engine damage, ground equipment repairs and possible injury to personnel.
Equine Facilities
Horse arenas, tracks and fairgrounds are consistently littered with nails, wire mesh, fencing residual and small, sharp metal which is very difficult to remove using conventional methods. The 3-in-1 magnetic sweeper is ideal for removing and clearing high traffic areas quickly and effectively.
Other popular applications
Ready-Mix Facilities

Waste Management Facilities & LandfillsSalvage Yards

Parks & Recreation Facilities

Recycling Centers
Tow Behind Specifications

Model
Magnet
Width
Overall
Width
Surface Area
Lifting
Power
Ship Wt.
T-48
48″
55″
192 sq. in.
250 lbs.*
72 lbs.
T-60
60″
67″
240 sq. in.
300 lbs.*
82 lbs.
T-72
72″
79″
288 sq. in.
350 lbs.*
92 lbs.
T-84
84″
91″
326 sq. in.
400 lbs.*
105 lbs.
T-96
96″
103″
364 sq. in.
450 lbs.*
112 lbs.
Tube size 4″ x 5″ • Tow bar length = 46″ • Operating speed = 3-8 mph, depending on surface
* Lifting power is measured using a solid steel bar.
Compare Our Tow Behind Magnets
| Product | 3-in-1 | MKS4000 | MKS 5000 |
| --- | --- | --- | --- |
| Max Lifting Height | 3″ | 5″ | 4″ |
| Sweeper Weight | 60-110 lbs | 450-650 lbs | 650-950 lbs |
| Sweeper Widths | 36-96″ | 60″, 72″, 84″, 96″ | 60″, 72″, 84″, 96″ |
| Cleaning Method | Top Mounted Release | Release Trays/Catch Pan | Gas, Spring Assisted Levers |
| Terrain | Any | Smooth | Any/Pavement/Dirt/Broken Concrete |
| Price Range | $695-$1250 |  $4500-$6500 | $5900-$7500 |
| | | | |
Made in the U.S.A.
More Industrial Magnet Solutions For Your Business