Professional Grade Magnets – Made in the USA
Shields Magnetics is the nations leading supplier of professional grade industrial magnetic products for use in debris removal, lifting, separating and sweeping. Manufactured with Grade 8 Permanent Magnets and Rare Earth magnets, Shields Magnetics has the size and strength for every industry and application.
Shields Company offers a full line of magnetic sweepers for every application. We use only Grade 8 Industrial Magnets in every magnetic sweeper. Our Type ALT is the "industry standard" for vehicle and forklift mounting and is the first model of magnetic sweeper ever produced. Our Enforcer Forklift Magnet is the most powerful forklift magnet available on the market. The All Terrain Load Release magnet sweeper will handle the most extreme surface conditions. Options available for all magnets include "grab handles" and "impact wheels".
From our power-packed and economical "Econo-Mag" to our versatile, All Terrain Multi-Surface Magnetic Broom, we have a magnet to fit every need.  Our "Magnetic Nail Sweeps" are made to reach those "hard-to-get" places and tight areas.  Most models have a load release feature for easy cleaning and all magnetic brooms utilize high strength alloy handles that won't bend or break under heavy use.
Offering a full line of Overhead Magnets, Belt Magnets, Magnetic Head Pulleys and In-Line Magnets.   We utilize proprietary technology in our magnetizing process, "Tri-Polar Magnetic Circuitry" which virtually eliminates peripheral leakage.  This is exclusive to the industry and available on most models of our crossbelt magnets and stationary magnets.   For more standard, lighter duty applications, we offer the CM-3 Conveyor Magnet as an "off the shelf" solution to metal debris removal along processing lines.
Shields SLM series lifting magnets utilize only Rare Earth Magnets with capacities unmatched in lifting magnets.  With 3x safety ratings and safety measures in place to ensure safe lifting,  there are choices for materials weighing up to 13,000 lbs.  Our compact Underwater Retrieving Magnets are the fastest way to retrieve lost objects underwater and are corrosion resistant.  The Power Mags make picking up fasteners and hardware from bins a "snap" and have an easy-release handle to transfer the parts from bin-to-bin.
Shields is an authorized agent for the DAGS line of Magnetic Fork Covers. The magnetic fork covers are the most effective way to protect and transport loads and avoid slippage and damage, particularly to painted surfaces. Utilizing a steel laced neoprene sleeve, the fork covers are available in a wide variety of sizes to suit any fork length and width.
Three specific models for specific applications: Starting with our versatile "3 in 1″ Load Release" Tow Behind Magnetic Sweeper for routine metal pick-up around construction sites, agricultural use and smaller areas. Our MKS 4000 and MKS 5000 tow behind magnets were developed for the U.S. Military and are the largest, most powerful permanent tow behind magnets available anywhere. The MKS 4000 is for smooth pavement while the MKS 5000 is for any surface imaginable.
Who Uses Our Magnetic Products?
The answer is Industry. Here is just a sampling of the companies that choose our top-quality industrial magnets.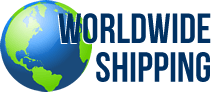 This product is much stronger than I had ever expected. We've picked up hundreds of pounds of ferrous metal which saves us in tire repairs, injuries and time. I'm happy to recommend this product to any user and demonstrate it's effectiveness.
Your products work great, are well made and save us a lot of time in clean-up and maintenance.
I tip my hat to your firm. It's not every day something this good comes along. Our MKS-4000 Tow Behind Magnetic Sweeper covers 6.2 miles 5 days per week and it just works. The fabrication is amazing, the construction is incredibly solid. We are truly impressed.
Your MKS 4000 Tow Behind Magnetic Sweeper magnet is doing wonders for our Auto Facility in the rail yard. It is picking up metal so small it's barely visible to the eye. Thank you!
We get what we order as soon as we want it and the products save us a lot of money and time by removing all the screws, nails and hardware from our terminal facilities.
Thank you very much. I received the magnet yesterday and I started using it around our plant right away and it works great! Thanks for the fast service and hopefully we will order more magnet products from you in the future.
Your MKS 5000 Tow Behind Magnetic Sweeper has saved us a lot of expense, both in equipment maintenance and employee injury and downtime. We run the landfills for Hawaii and this is a tremendous piece of equipment.
The products are rugged and built with quality that delivers, we won't go anywhere else.
Use of the Shields magnets has drastically reduced our metal debris contamination problems in the terminal and dock areas. Due to product quality, we intend to continue using the magnets on our yard spotters and tractors.
The merchandise delivers as promised and continues to keep our downtimes minimal – That's critical in our industry.