MKS5000: Tow Sweeper for Rough Terrain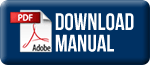 Originally made for the U.S. Military and currently in use with Air Force bases,  Air National Guard facilities and Army Aviation Support facilities worldwide,  the MKS 5000 TowBehind Magnetic Sweeper was put into commercial production after repeated requests by private companies and contractors wanting to purchase the unit.  There is no other TowBehind Magnetic Sweeper made in the world which is as durable, as strong and as well designed as the MKS 5000.   These pull behind magnets are made 100% in the USA, each and every part.   For detailed information, operation instruction and specs, download the product brochure.
Three tow behind magnetic sweepers can be towed side-by-side with one towing vehicle for up to 24 feet of magnetic sweeping width. See our Market Data to learn more.
Learn about our government capabilities (including NAIC and PCS numbers)
The Tow-Behind Magnetic Sweeper meets USA Government military specifications under MIL-S-29174B.
The Choice of the U.S. Army, Air Force and Air National Guard!
The ultimate towable magnetic sweeper for uneven, rough terrain, landfills, garbage dumps, construction sites, state and county roads, etc.
Tow behind magnetic sweepers are the most effective method of removing ferrous metal from concrete grooves!
Magnet assembly can be trailer-mounted (as shown), bumper mounted, or carried by a forklift.
Actual magnet sweeping widths of 60″, 72″, 84″, and 96″
Super-power magnets enclosed in a heavy-gauge welded housing are height adjustable to provide sweeping clearance from 2″ to 6″.
Simply pull on the gas spring-assisted release lever will release all attracted material and holds the magnet open while the operator moves the sweeper away from the debris pile!
Optional Extended Width Trailer. Three pull behind magnet sweepers can be towed side-by-side "Triple Tow Style" with one towing vehicle!
5.70 – 8 / Tire & Wheel Assembly, Load Range, 6 Ply Rated Trailer Tire on 8 x 3.75 (5) Lug White Steel Wheel. Capacity: 910 pounds @ 75 PSI, HIGH SPEED rated trailer tire. OPTION: FOAM FILLED TIRE – Same assembly; with pneumatic tire permanently filled with foam for flat resistance.
Pintle hook or ball-hitch attachment
Trailer constructed of heavy steel for long-lasting performance and durability.
Unconditional Product Performance Guarantee on all Tow Behind Magnetic Sweepers
Applications
Landfills & Waste Management Facilities
Compare Tow Behind Sweeper Magnets
| Product | 3-in-1 | MKS4000 | MKS 5000 |
| --- | --- | --- | --- |
| Max Lifting Height | 3″ | 5″ | 4″ |
| Sweeper Weight | 60-110 lbs | 450-650 lbs | 650-950 lbs |
| Sweeper Widths | 36-96″ | 60″, 72″, 84″, 96″ | 60″, 72″, 84″, 96″ |
| Cleaning Method | Top Mounted Release | Release Trays/Catch Pan | Gas, Spring Assisted Levers |
| Terrain | Any | Smooth | Any/Pavement/Dirt/Broken Concrete |
| Price Range | $695-$1250 |  $4500-$6500 | $5900-$7500 |
| | | | |
Customers
Request Pricing on an MKS5000 Tow Behind Magnet
More Industrial Magnet Solutions For Your Business