Enforcer III Forklift Magnet
Our Strongest Forklift Magnetic Sweeper, the Enforcer removes massive amounts of debris and has an Auto Release feature. Strong enough to lift nails up to five inches from the surface!
PRICES ARE DELIVERED.
Clients that use our Enforcer Forklift Magnet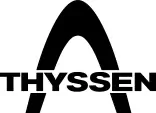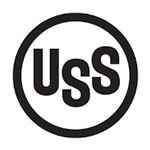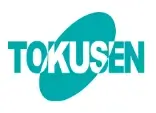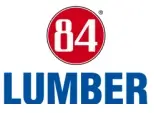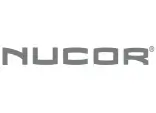 The Enforcer is the strongest forklift magnet available on the market today!
Customers asked for a super-wide and super-strong heavy duty forklift magnet to clean up bulk metal trash and the smallest pieces of ferrous metal from their worksites.
Our answer: The Enforcer Magnetic Sweeper. Featuring a triple stack of the strongest magnets available , the "Enforcer" Forklift Magnet sweeper is perfectly suited to pick up scrap metal, banding, wire, nails and pieces of plate steel from any terrain.  The "Enforcer" is the strongest permanent forklift magnet available on the market.
The units are constructed with heavy gauge steel and thick aluminum housing that protects the internal magnets. The anodized blue tubular housing measures 4" x 6" and the sweepers are available in two different lengths (72″ & 96″).
Both heavy duty magnet models can be attached to almost any forklift within one minute. Simply tighten the clamps and start sweeping enormous amounts of debris.
Forklift Magnetic Sweeper Specifications
Model
Length
Base Area
Lifting Power*
Mounts Ctr-Ctr
Shipping Wt.
EN-72
72″
792 sq. in.
700 lbs.
34 in.
250 lbs.
EN-96
96″
576 sq. in.
900 lbs.
40 in.
350 lbs.
Features
Contains 3" thick Ceramic 8 magnets for maximum lifting power
Permanent magnets do not wear out and cost nothing to operate
Lifts nails up to 5" from surface
Forklift Magnet mounts easily to almost any forklift – 9" wide fork pockets
Quick release system dumps load in seconds
Perfect sweeping solution for parking lots, landfills, driveways, roads and recycling centers.
Applications
We have seen our Enforcer magnets at work in all kinds of industrial environments. Whether you operate a shipping terminal, warehouse, distribution center, steel fabrication or trucking facility or even a lumber yard, our forklift magnet prevents flat tires, helps reduce downtime and prevent injuries. Here are just a few common uses our forklift magnet. 
Shipping Terminals & Ports
Ports worldwide realize that magnetic sweepers and industrial magnetic safety equipment play a vital role in reducing port accidents and keeping personnel safe while reducing machinery damage and downtime.
Warehousing & Distribution
Clients rely on the Enforcer forklift magnet for removing damaging ferrous metal from loading areas and service yards. This helps eliminate driver and schedule downtime  due to flat tires and reduce flat tire expense by 75%.
Trucking and Transportation
Magnetic sweepers are most commonly mounted on "switchers" or  "yard jockeys". .  These service vehicles move tractor trailers around the terminal area, from dock to dock in the terminal area.  The Enforcer is the perfect tool to pick up the dangerous steel trash from the loading dock area, terminal and thru-ways.
Material Handling
One of the more popular uses of magnetic sweepers is within the material handling industry.  Forklift operators typically mount magnetic sweepers on the forks of the forklift or underneath the counterweight of the forklift enabling the magnet to pick up damaging ferrous metal on demand. This is one of the most efficient methods of keeping warehouse floors/distribution centers or loading docks free of damaging metal.
Compare Forklift Mounted Magnets
| Product | Enforcer | Load Release | Alt w/Fork Pockets | A.R. Auto Release |
| --- | --- | --- | --- | --- |
| Max Lifting Height | 6″ | 4-5″ | 4″ | 4″ |
| Sweeper Weight | 250 / 325 lbs | 45-85 lbs | 32-70 lbs | 35-75 lbs |
| Sweeper Widths | 72″/96″ | 36-84″ | 24-96″ | 24-84″ |
| Cleaning Method | Drop handle levers | Top mounted release bar | Manually cleaned | Bottom mounted release plate |
| Terrain | Any | Any | Pavement, dirt, broken concrete | Smooth, even pavement |
| Price Range | $2,095/$2,395 | $395-$935 | $180-$610 | $250-$635 |
| | | | | |
More Industrial Magnet Solutions For Your Business