Industrial Magnets for United Arab Emirates
Shields Magnetics offers a wide variety of permanent
industrial magnetic products
for use in
debris removal
,
lifting
,
separating
and
sweeping
. Manufactured with Grade 8 Permanent Magnets and Rare Earth magnets, Shields Magnetics has the size and strength for every application.
For fastest quotes, please contact us directly: sales@shieldscompany.com  We are "manufacturer direct" to the U.A.E.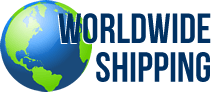 This product is much stronger than I had ever expected. We've picked up hundreds of pounds of ferrous metal which saves us in tire repairs, injuries and time. I'm happy to recommend this product to any user and demonstrate it's effectiveness.
Your products work great, are well made and save us a lot of time in clean-up and maintenance.
I tip my hat to your firm. It's not every day something this good comes along. Our MKS-4000 Tow Behind Magnetic Sweeper covers 6.2 miles 5 days per week and it just works. The fabrication is amazing, the construction is incredibly solid. We are truly impressed.
Your MKS 4000 Tow Behind Magnetic Sweeper magnet is doing wonders for our Auto Facility in the rail yard. It is picking up metal so small it's barely visible to the eye. Thank you!
We get what we order as soon as we want it and the products save us a lot of money and time by removing all the screws, nails and hardware from our terminal facilities.
Thank you very much. I received the magnet yesterday and I started using it around our plant right away and it works great! Thanks for the fast service and hopefully we will order more magnet products from you in the future.
Your MKS 5000 Tow Behind Magnetic Sweeper has saved us a lot of expense, both in equipment maintenance and employee injury and downtime. We run the landfills for Hawaii and this is a tremendous piece of equipment.
The products are rugged and built with quality that delivers, we won't go anywhere else.
Use of the Shields magnets has drastically reduced our metal debris contamination problems in the terminal and dock areas. Due to product quality, we intend to continue using the magnets on our yard spotters and tractors.
The merchandise delivers as promised and continues to keep our downtimes minimal – That's critical in our industry.
Who Uses Our Magnetic Products?
The answer is Industry. Here is just a sampling of the companies that choose our top-quality industrial magnets.
From The Magnetic Blog…