Welcome to Shields Company Magnetics
Shields Magnetics offers a wide variety of permanent industrial magnetic products for use in debris removal, lifting, separating and sweeping. Manufactured with Grade 8 Permanent Magnets and Rare Earth magnets, Shields Magnetics has the size and strength for every application.
Who Uses Our Magnetic Products?
The answer is Industry. Here is just a sampling of the companies that choose our top-quality industrial magnets.
From The Magnetic Blog…
We recently paid a visit to Interface Incorporated to demonstrate one of our most popular sweepers — our multi-surface magnetic sweeper with wheels.
Interface, based in Scottsdale, Arizona is a worldwide leader in force measurement […]
What happens when you drop a magnet through a fat copper pipe? Magic! Check out this gravity-defying trick using a neodymium magnet in heavy copper piping:
Shields Company recently received a magnetic sweeper inquiry, which resulted in an order, from a company seeking to retrieve "BBs". While this may not seem odd at first, it's the nature of the BB […]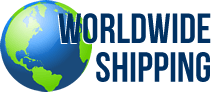 Your MKS 5000 Tow Behind Magnetic Sweeper has saved us a lot of expense, both in equipment maintenance and employee injury and downtime. We run the landfills for Hawaii and this is a tremendous piece of equipment.
I never have to think about the end result when I place orders with Shields Company.
Thank you very much. I received the magnet yesterday and I started using it around our plant right away and it works great! Thanks for the fast service and hopefully we will order more magnet products from you in the future.
The products are rugged and built with quality that delivers, we won't go anywhere else.
Your products work great, are well made and save us a lot of time in clean-up and maintenance.
Thanx for the great service! I set the Load-Release Magnetic Sweeper up to work with my snowplow mount and just had to try it for about 10 minutes around our loading dock. It found 32 items in 10 minutes that could have caused a vehicle flat tire. Simple math: 32 x $15 per flat repair = $480 and I think that justifies my purchase cost for the first 10 minutes of use!
This product is much stronger than I had ever expected.  We've picked up hundreds of pounds of ferrous metal which saves us in tire repairs, injuries and time.  I'm happy to recommend this product to any user and demonstrate it's effectiveness.
Use of the Shields magnets has drastically reduced our metal debris contamination problems in the terminal and dock areas. Due to product quality, we intend to continue using the magnets on our yard spotters and tractors.
We've tried other brands but nothing compares to the strength and durability of the products and the tremendous service we receive from your company.
I tip my hat to your firm. It's not every day something this good comes along. Our MKS-4000 Tow Behind Magnetic Sweeper covers 6.2 miles 5 days per week and it just works. The fabrication is amazing, the construction is incredibly solid. We are truly impressed.