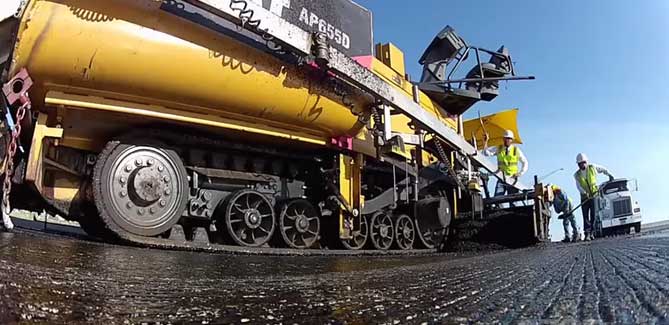 15 Million Recycled Tires and Counting
For more than 20 years, rubberized asphalt has been used to resurface highways and city streets throughout Arizona. This effort helps reduce traffic noise and the number of disposed tires.
And magnets help get that rubber back into the road.
In order for tires to be recycled into road surface, the tires first need to be shredded, and the metal belt separated from the rubber.
Belt magnets eventually pull the steel belt from the recycling stream, ensuring that only rubber ends up in the asphalt mix. The steel extracted is also recycled for other purposes.
One lane-mile of rubberized road takes approximately 1,500 tires. According to the Arizona Department of Transportation, 2 million scrap tires are generated in the Phoenix area (Maricopa County) a year. More than 15 million used tires have been recycled for asphalt rubber projects!
The entire Loop 101 and SR51 freeways have been resurfaced with rubberized asphalt. Other area freeways – Interstates 10, 17 and the Loop 202 Red Mountain and Santan freeways also have sections resurfaced with rubberized asphalt.
Shields belt magnets are the #1 self-cleaning magnets sold in North America. Our magnets have stronger magnetic fields than competitors by upwards of 15%. To learn more about a magnet for your specific application, please call (800) 799-4408.
About the author : Shields Magnetics
Related posts
Popular products
Product categories